Welcome to Herb Emporium, your one-stop-shop for all-natural remedies and herbal supplements. Our mission is to help you achieve optimal health and well-being through the power of natural healing. We offer a wide range of products, from traditional herbal remedies to cutting-edge supplements, all carefully selected for their high quality and effectiveness.
Whether you're looking to boost your immune system, ease chronic pain, or simply improve your overall health, we've got you covered. At Herb Emporium, we believe in the power of nature to heal, and we're committed to helping you achieve your health goals through natural means.
off during our "pre-launch" sale!
Our bulk herbs, single herb capsules, herbal supplements. and powdered herbs are perfect for herbalists, natural health enthusiasts, and anyone looking to explore the transformative power of plants. Each product is meticulously sourced from trusted suppliers, ensuring optimal freshness and efficacy.
Our herbal formulas and extracts combine the synergistic power of nature's most potent herbs, offering targeted support for various health concerns. Available in convenient forms like capsules, powders, and liquid extracts, these expertly crafted blends cater to your unique lifestyle needs.
Elevate your wellness routine with our premium essential oils, extracted from the finest botanical sources. These pure, therapeutic-grade oils provide a versatile and aromatic way to support your mental, emotional, and physical well-being.
Our passionate and knowledgeable team at Herb Emporium is always available to answer your questions, provide guidance, and help you navigate our extensive product offerings. We believe in the transformative power of nature's pharmacy and are dedicated to empowering you with the tools and knowledge necessary to make informed choices about your health.
Experience the Herb Emporium difference for yourself and let us be your trusted partner on your journey towards optimal health and vitality. With our unparalleled selection, exceptional quality, and outstanding customer service, we are confident that you will discover the perfect natural remedies to support and enhance your wellness journey.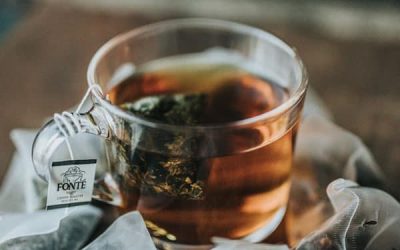 Herbal teas have long been cherished for their soothing and healing properties. The delightful aromas and natural flavors can provide a moment of tranquility in our busy lives. Preparing the perfect cup of herbal tea is an art, and with the right technique and tools,...
sign up for our newsletters
East Los Angeles
3903 Whittier Boulevard
Los Angeles,CA 90023
323-815-8867
Sunday – 9:30 AM – 5:00 PM
Monday Thru Friday – 9:30 AM – 7:00 PM
Saturday – 9:30 AM – 6:00 PM
Huntington Park
3006 East Florence. Unit 101
Huntington Park, CA 90255
323-992-6950
Sunday – 9:00 AM – 5:00 PM
Monday thru Saturday – 9:00 AM – 6:00 PM